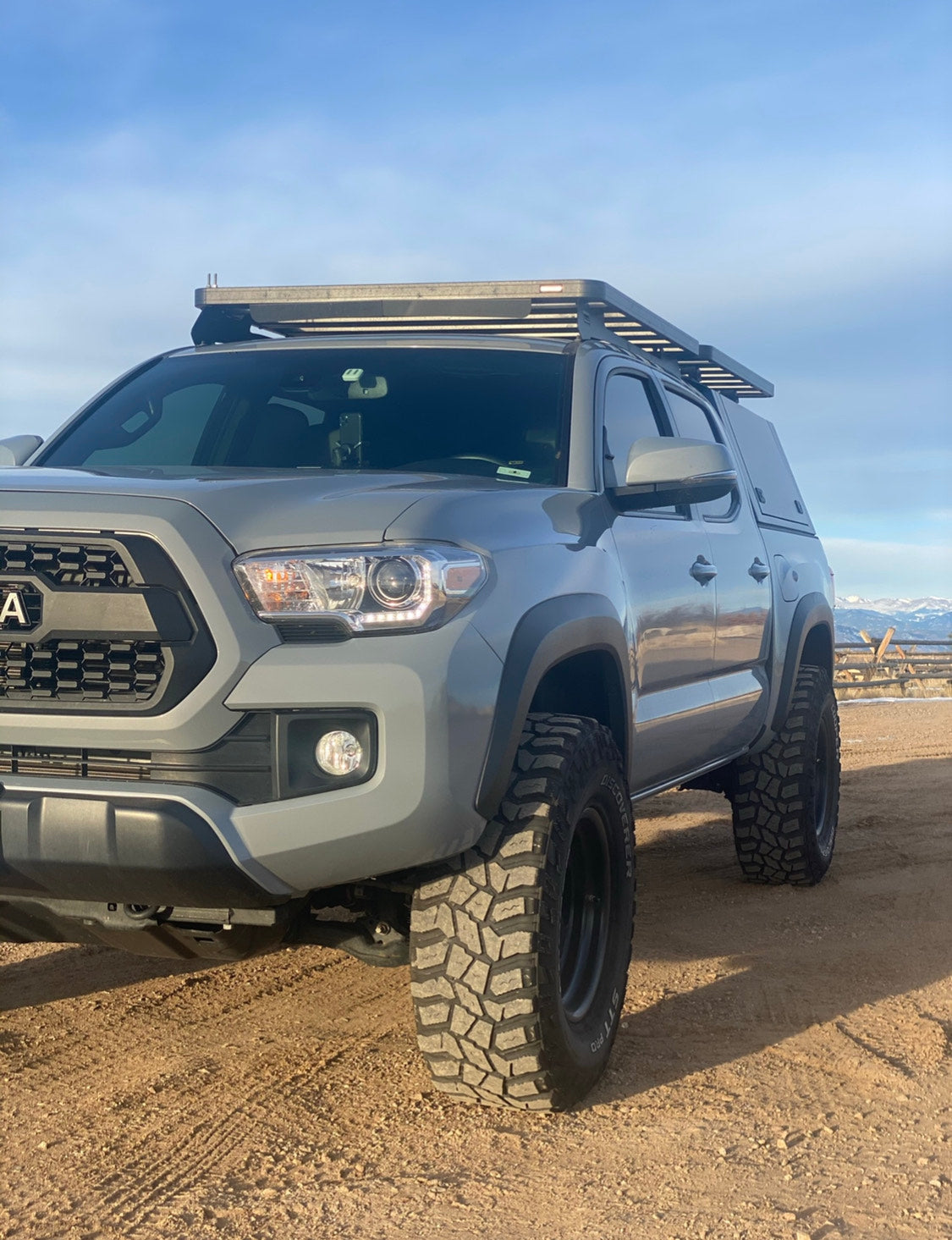 We like rigs, you like rigs, let's see some new rigs!  Our 1st spotlight for '22 features this 2019 Toyota Tacoma.  It came to us handsomely equipped with an Icon Stage 3 Suspension, sitting on a set of SCS F5 wheels, wrapped in 285/75/16 Cooper STT Pros.  Now if you like the look of an aggressive mud tire, but don't want to miss out on the overall performance of an All-Season tire, I'd check this rubber out as we are fans.
The customer was running a A.R.E Fiberglass topper and wanted to keep the enclosed security and storage of a canopy, but gain the strength and durability needed to add a rooftop tent, a full size awning as well as other accessories to the roof which wasn't feasible with his current topper.  
Introducing the RSI Smartcap, forged from stainless steel, these South African caps were built for a truck, not a boat.  Thanks to it's 770lb capacity and integrated roof rails, the RSI was exactly what the doctor ordered for strength and water proof secure storage.  We then paired that with a dual rack system from Front Runner, one for the cab and one for the rear.  This will house his tent, awning and accessories.
Consider this stage one, do you like it?  
Let us know if you have any questions on your build.  We're here to help!
---