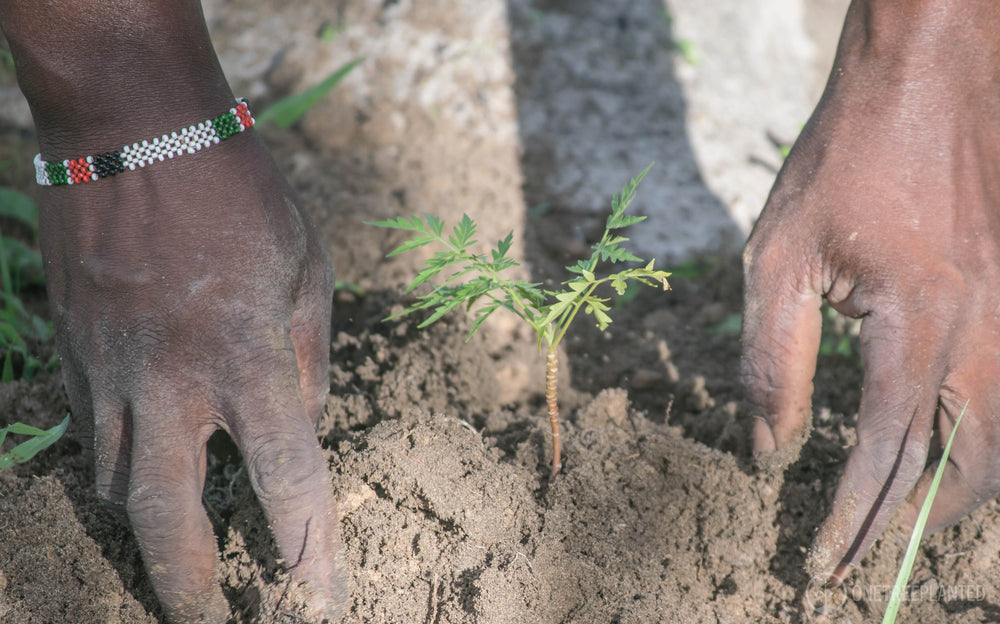 One Tree Planted Promise
We help plant trees
We here at the Spirit of 1876 can't move mountains or stop fires, but we can help restore. That's why we decided to partner with One Tree Planted, a 501(c)(3) non-profit that plants trees across the beautiful state of Colorado (and the world).
With every purchase and/or rental you make with us — we plant a tree to give back to this incredible place we call home.
Help us reach our goal of planting 10,000 trees!
Planting trees is such a simple and effective way to make an impact and give back, and the timing is crucial. Colorado's 2018 wildfire season was one of the worst on record, torching nearly half a million acres, many being forest and grasslands. Trees clean the air we breathe and the water we drink. They help stabilize our climate, provide habitat for biodiversity, and create sustainable jobs.  
Together, we can replant colorful Colorado—one tree at a time. Make your mark and get camping today.